"Best car wrecker services in Melbourne that can provide you with the best possible prices on used and damaged cars"
Are you planning to change your car this year? have you selected the new car option? or your car has been involved in an accident and is no more in working condition? Car wreckers Melbourne are here and are perfect car buyers according to your demand and need. We offer to wreck and dismantle your car at no cost. In addition, we pay top prices for cars and commercial vehicles. Now you can get:
$500 to $15000 for complete cars
$1000 to $10000 for complete Vans, Utes, 4WD's and Trucks
We at car wreckers Melbourne will provide you the top cash for your old and used cars. Our dedicated car wrecking team can assess the condition of the car and decide on payments accordingly. We also guarantee you that you will get the most value for your old, scrap, accident, damaged, salvage, fire, or flooded vehicle. We do this by following the green principles of auto recycling, which means you'll get an eco-friendly wrecking with nearly 100 percent of your vehicle recycled.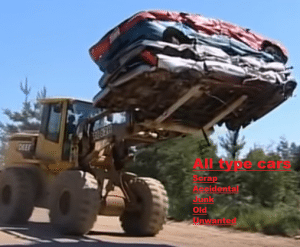 So, If you have any car in your backyard which has a major engine issue that the cost of fixing is too much and wants to get rid of it then we got a very good option for you. You don't need to worry to take care of such cars anymore. Roll up your sleeves, give us a call, save money and get our free car removal service!
List of Car types we Wreck:
Scarp cars
Old vehicles
Junk vehicle
Second-hand vehicle
Accidental vehicle
About Car Wreckers' Services
Car wrecker services are absolutely free of cost in terms of towing and all paperwork. We don't charge anything for verification and valuation. Our team gives you 100% satisfaction with scrap car removals. Free quotes are available for anyone whether you deal with us or not later on. If the expected prices match with us you could proceed otherwise we never force to pay you the relevant charges.
So, once you decide to sell your car, do it quickly! Not only will you get some cash out of it, but you also get to declutter and make some space in your garage. Don't think who will buy a car that's falling apart? because your best bet in such scenarios is car wreckers in Melbourne.
Accepted brands and Pricing Model at Car Wreckers Melbourne
We buy or wreck the following car brands and pay top cash for them:-
Toyota Wreckers Melbourne
The prices for junk Toyota car Wrecking range from $1000 to $5999.
Hyundai Wreckers Melbourne
Price: The prices range for used Hyundai car for wreckers can be around $900 up to $6000.
Honda Wreckers Melbourne
Price: The prices range for used Honda car for wreckers can be around $800 up to $6500.
Nissan Wreckers Melbourne
Price: The prices range for used Nissan car for wreckers can be around $950 up to $6300.
Mazda Wreckers Melbourne
Price: The prices range for used Mazda car for wreckers can be around $750 up to $4500.
Holden Wreckers Melbourne
Price: The prices range for used Holden car for wreckers can be around $1100 up to $9999.
Suzuki Wreckers Melbourne
Price: The prices range for used Suzuki car for wreckers can be around $500 up to $6100.
Subaru Wreckers Melbourne
Price: The prices range for used Subaru car for wreckers can be around $900 up to $6900.
We Offer the Best cash for Scrap cars & Scrap Metal in town!

If you cannot tow your car, you can use our help! Just call us and we will send our towing trucks to your location. We will offer you a price that other car wreckers won't be able to provide you with.
We provide you with instant cash up to $13000 for each car that you have and have a massive range of tow trucks that can be sent to your garage. So, now you can get good cash for cars by selling them to us. We will pick your truck up for free!
We at Auto wrecker Melbourne company accept cars in any condition. Once the car is recycled, the quality car parts are sold at discounted prices. We accept cars for cash whether damaged, old, unwanted, scrap, or accidental from all across Melbourne Victoria. Just contact us and we'll tow your unwanted cars during business hours.
20 years of Grace/Excellence and still counting!

We offer cash for old trucks, SUVs, second-hand luxury cars, second-hand sports cars, Ute's, vans, and 4x4s. We have been in this wrecking business for 20 years and it's still going strong. Our outstanding reputation allows the numbers to keep climbing as car wreckers still have a long way to serve Melbourne residents.
We are located in 7 different locations in Melbourne and its suburbs. We tow any unwanted car and vehicle from your garage. Once the vehicle is inspected and goes through the recycling process, the car parts are chosen and sold at discounted prices.
Car Owners win too!
It's not only the buyers who benefit from auto wreckers, people who have unused cars sitting in their garage or on their front yards also stand to benefit from our car removal services. As mentioned earlier, car wreckers Melbourne will pay owners for their unwanted vehicles whether unused or used. However, our services go way beyond that.
For instance, our company also tends to offer free removal service. So let's say if you're trying to sell your car, instead of paying a tow truck to come and remove it, car wreckers will usually come and do it themselves on the same day. Of course, be sure to check the terms and conditions before agreeing to this service and get cash for cars.
Just like those who are buying used car parts through auto wreckers, you who are going to avail our environmentally friendly recycling of old car can also enjoy the feeling of helping save the environment!


Used spare parts/Auto Parts of cars

When we dismantle the car, so many useful auto parts are used to found that can be utilized in the same model of car for the future. You can save almost 60% of money by using these used auto parts in your car rather than using new ones. The list of the part is given below-
Car Engine Parts-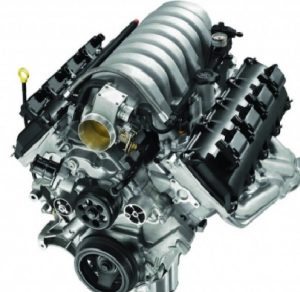 Part name
Engine, diesel
Engine, from 2.0L petrol
Engine, 1.4 – 1.9L petrol
Radiator
Water pump
Starter motor
Alternator
Diesel injection pump
Car Chassis Parts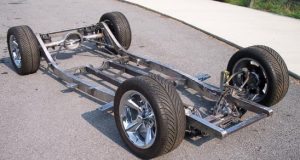 AT transmission
CVT transmission
CV joint
CV joint boot kit
Front shock absorber
Rear shock absorber
Power steering rack
Power steering pump
Tie rod (end or inner)
Disc pad set front
Disc rotor
Car Body Parts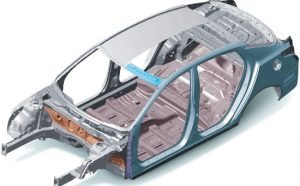 Wind screen
PW regulator & motor
Bonnet
Front fender
Bumper (front or rear)
Door panel
Door assembly
Door glass
Car Electrical parts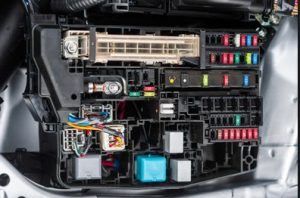 Head light
Tail light
Indicator light
Power windows main switch
Engine ECU
Power window regulator
and motor
Power mirror
AC compressor
There are tons of car wrecker companies available in Melbourne. Shortlist a few agencies and ask for a free quote. You will see where we stand among other car wreckers in Melbourne. We provide the best prices among all other agencies that can provide you with wrecking service. We provide cash for cars in Melbourne through many of our agencies that are spread throughout Melbourne. Contact us anytime if you want the car wreckers Melbourne for the highest money. We do have several other spare car parts which we are offering at affordable prices. Visit our website for more details. our car inspection team is always ready to help you out during working hours.
Call us today on 03 9673 7457 or fill in the form for more information.