Contact Us
You can call us on
0385784699
to get a quick quote over the phone or simply fill our online form, Get cash for car, truck & 4×4
We come to you
After you have booked your car, we will come with tow truck to tow away. We need a Photo ID and the documents of your car. Free Pickup.
Get paid instantly
We pay cash on the spot so after the documents are prepared and money paid, we remove your car and take to recycle.
[]
keyboard_arrow_leftPrevious
Nextkeyboard_arrow_right
At Cash for cars Melbourne, we buy all manufacturers including, Audi, BMW, Chrysler, Kia, Jeep, Mitsubishi, Mazda, Nissan, Renault, Suzuki, Toyota, Volvo, Volkswagen, Peugeot, Mercedes Benz, Daewoo, Ford, Honda, Holden, Saab, Subaru  etc.
Condition of Vehicle Type for Removals-
Money paying for all scraps vehicles, whether engine, tyre, body, damage from front side…
Scrap car price $150 up to $8999 –
Think twice that are you getting the right price for your car by scrap yard dealers? Wondering that how much is the scrap car worth? Scrap car is still worth if sell it to right hand. Here are some most important factors about the vehicles that need to remove using cash for cars scheme.  Our Evaluators doesn't estimate the price value by weight of the car. It is simple process whatever the issue in the car, we never count it worthless. Several types of cars that no longer in use and taking place in garage should be removed for cash.
The value of unwanted cars $199 up to $9999
Unwanted cars term comes in the mind when someone gets bored by their vehicles to fixing monthly issues either in its engine or other. Sometimes the cars maintenance turns it to unwanted so the best way to sell it. Compare the price of unwanted cars today using cash for cars Melbourne services near to you.
How Can Customer Find the Cost?
1-    Call us 03 8578 4699 on official timings.
2-    Email us the information, year, makes, models, mileage and condition.
3-    Enjoy instant offers by submitting the information using query form.
Free cash for car removals services Melbourne wide
Since, we buy any condition cars that cannot be in running condition. First of all our evaluation ask the car condition and related information so that we can arrange free towing. Removals of vehicles for free are not in the area where we have our junk yard, also our team is serving almost each suburbs so don't hesitate to use free removing services. Also free removing car services don't like your car is value less. The term means free quote, free towing also doesn't charge any value for paper work, and we will pay right cost of your cars while it is under with free cash for cars removal.
OUR WIDE RANGE OF SERVICES
Guide:-Make Your Junk car less valuable
Sometime people hesitate to sell their car because of the price. They might think that they can use their car so long after getting the issue resolved or wants the buyer who need their car for use or recycle. They also think about stripping the car to get high cost. The junk car may even be a car with bad shapes or accidental but runs. Also might have some issue in primary vehicles so wants to use junk cars for more time but the fact is facing the same issue several times leads you more difficulties rather than selling it. Always offer 10% more cash by the dismantlers if vehicle is on running condition. That doesn't matter how bad shape or other serious issues, but in our case if you could check the section of cash for junk car removals free, we don't mind while it's running or dead. It is suggestion where the car owner can't deal with us due to any reason when goes to other dismantler they always cut the price if the vehicle is not in running condition.
Selling Scrap Vehicles to Wreckers for Cash
The scrap car selling to wreckers that take it to scrap yard for dismantling its parts to further use in second hand vehicles. Most of the time recyclers use cash for cars and buy the vehicle that is not worth for roads but in terms of the body, parts, engine, battery and wheels can be useful. Wreckers that pay for unwanted vehicles never estimated wrong price cost of accidental cars too. Find the parts separated from vehicles and list of price at car wreckers.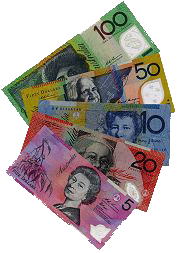 You may sell your car to anyone or any other agencies like cash for cars Melbourne. Car wrecker brand prices would differ from one to the other due to then being each separate brand. Most of the times, they also depend upon the condition of the car.
If it's old and rusty, then chances are that you might receive lesser money on it. But cars in good condition could yield you quite a good amount.
All you have to do is dial the number on their website. We provide free pickup services through our big towing trucks. We don't charge you anything for the towing part. Once you reach the junkyard, the cars are recycled.
Expert Help To Get Cash For Cars
Help is available over the email 24X7
Over The Phone at our office timings Monday to Friday From 09:00 AM to 07:00 PM
We Based on Melbourne Wide
Since we make it easy to get a quote for your car, there are two ways of getting quote. First fill in the quote form and get a response or call us on 03 8578 4699, we come to your door steps to pull you scrap vehicle by free towing.
To keep it simple and effective for our customers, we don't just pick up cars and small vehicles; we pick every type of vehicles, trucks, big trucks, tractors, vans etc. Thus we are the biggest and busiest car removal in Victoria Melbourne. Our top most priority is to pay fair prices and highest possible value for your car, truck or 4×4.
Cash for commercial vehicles
At cash for cars Melbourne, we pay cash for commercial vehicles from owners those ready to grow their business by using new high mileage commercial trucks, vans, Ute by selling their junk vehicles. Its free of cost if the vehicle is dead on site that is up to 80 miles from Melbourne, will tow it free of cost. Removing accidental commercial vehicles that you might have been paid from insurance, if in case customer thinks that selling trucks is safe to a recycler company or not. So doesn't worry, being a licenced company will send you removal certificate.