Toyota Car Wreckers & Used Auto Parts for Toyota vehicle in Melbourne Metro Area. Now you can get fast cash for your old and scrappy old car lying in your backyard. Sellers provide you with the best cash services to their clients.
Instead of selling the car to any individual, you can sell your scrap car to a junkyard or cash for Car Company where they take all kinds of cars, regardless of the condition they are in. we at cash for car Melbourne, provide cash for all sellers who are willing to sell their lemon cars for some extra money.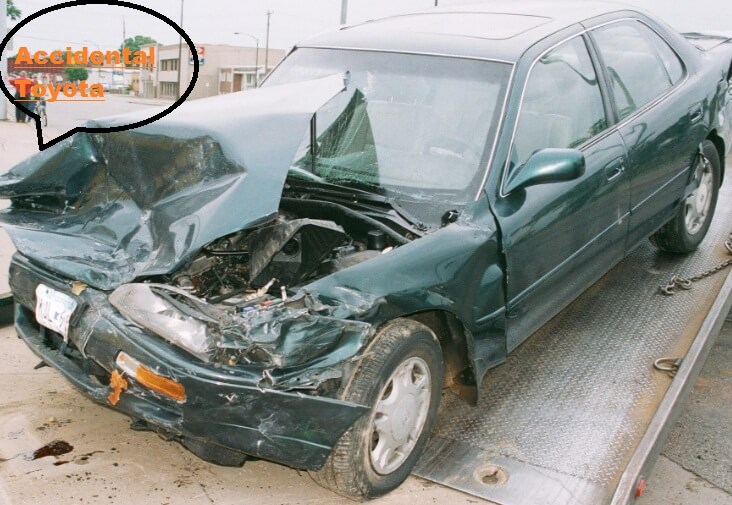 The concept of selling cash for cars is an absolutely an efficient idea that would need you to bring in your damaged and old car to our junkyard. We accept any such cars including 4×4, trucks, vans, Ute's and many other types of vehicles out there. Whether you car is dead or in a broken condition, just bring it to us and we will decide the price it deserves.
First we tow your car if the vehicle at your backyard is immovable; secondly we send tow trucks to tow your car. Once it's in the junkyard, we make a short assessment before sending it for recycling.
How much can you expect from us?
Once that is done, we collect the spare parts and sell it to the customers at discounted prices. We offer up to $13000 for a car in good condition. If it is broken or damaged due to any kinds of accidents that might have occurred before, you may expect a cheaper or small amount of money. Ask us for a free quote. Get your free quote online at 03 9673 7457. We provide the maximum amount of cash for a sold car. It requires no evaluation, with quick removal through our services.
We provide a wide range of services including cash for cars, cash for trucks, cash for 4x4s, cash for used cars, cash for old cars, and cash for scrap cars.
Why choose us?
You should choose our services due to many reasons. We provide all types of vehicles, models, make and year of manufacturing date. We provide services for Toyota car wreckers, and many other cars including Nissan, Hino, Isuzu, Jeep, Kia and many other models. Some of the local areas through which you can find cash for car services in Melbourne includes Sunshine North, Dandenong South and finally Broad meadows. We also cover certain areas in Victoria and other places of Melbourne.
Toyota car wreckers include towing of Toyota trucks, Toyota cars and Toyota vehicles. Apart from Toyota, we provide services to other car brands
Contact us
If you want to contact us through the phone, you can call the number at our website. You could also write to us with queries and questions at info@cashforcar.melbourne You could also ask for a free quote, by filling up the form on our website. we have a customer support department. One of our customers will provide you with solutions for all queries if you may have any.