In this article we mostly discuss how we treat damaged cars and broken cars once they are disfigured, wrecked and out of shape. We deal with most of the brands that you can think of.
Damaged car removals include Toyota, Nissan, Hino, Isuzu, Suzuki and many other model types. We deal with various vehicles including 4x4s, Utes, vans, trucks, cars, SUVs and many as such. Here at Melbourne damaged car removals, you can completely rely on our services.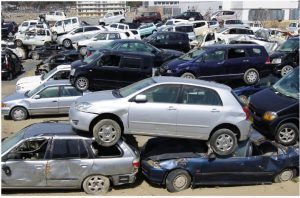 Our first priority is to keep customers happy. We at Melbourne car removal we offer the best prices. You can count on us as we provide you with good cash. We offer the best prices in town in comparison to other competitors in the area.
Best prices offered for Damaged car removals
We will beat any prices, since we offer the best prices in town and never exaggerate or promise more to our customers. We are here because of our customers and believe that satisfying their interest should be our first priority.
Find cash for cars in Melbourne that provides the best services to their clients who have car, trucks, minivans and 4WD.
If you have trouble finding us, refer to our official website. We are located in Victoria, where there are our 3 main offices. They are Sunshine North, Dandenong South and finally Broadmeadows.
We will pay you extra cash for all you car sellers. Just bring us your car, no matter what condition it is in. we assess all damages and then suggest you a quote. We are located in many suburb districts in Melbourne.
Contact Us for Cash by any type of car :
First you can contact us at our main office. Yeah Contact us at 0396737457. If mailing is easier, email us at info@cashforcar.melbourne. If you are looking to sell your car or truck, then you can ask us for a free quote by filling up the form on the website.
We provide you with some of the best deals including at least and up to $13,000. You provide us with dead or alive vehicles or cars that are in worse condition. We diagnose the car and set a price tag on it.
Follow these steps as they are essential when selling your car. Contact us, and we will knock on your doorstep, once the inspection is done, they pay cash to sellers instantly. No gimmicks. Damaged car removals are easier now with cash for car agencies like us.
A million reasons for you to sell your car
You can sell your vehicle through us at cash for cars Melbourne. We accept any and every cars no matter what condition they are in. get us a free quote now through our website.
We are a car wrecker party who carry or tows your vehicle from your home to our junkyard where they are recycled.
There are many reasons why the seller gave up their old car, but rules are rules. We provide your car with the best quotes ever. So come to us and we will provide you with the best prices available on the website.