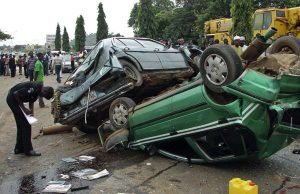 If you have an old car in your garage that has been sitting there for a while towing it to some junkyard is probably the best way to deal with it. Thus old car removals are necessary. If you are not able to drive it to the junkyard, just call us at cash for cars Melbourne as we will provide you with best car towing service.
Old car removal by Cashforcar.Melbourne
This is one of the easiest ways to get rid of your old car. Unused, damaged, and accidental cars or old car removals are sometimes necessary to get going once they are no longer used. If your car is immovable, then we can provide you with towing trucks that will allow you to move cars from one place to the other.
Cash for cars Melbourne
The cars are recycled, once they reach the junkyard. You will find a lot of companies on the internet those which are similar to cash for cars Melbourne. Most of them are sassy, but are not as good as you think it is. They probably offer you lesser money and are not trustworthy.
So it is better to go with the best in town rather than any other cheap cash for car agencies in Melbourne. Cash for car Melbourne is definitely one of the best places to sell your car.
This is how you do it. Once your vehicle is towed away from your home. It is assessed and will probably the quality check and allowed for recycle. The spare parts that are functional are usually sold in the market at discounted prices.
Old car removals are quite easy as one does not have to drive all the way up to the junkyard. You can call us and we will come tow your car free of charge. Later when it reaches the junkyard, it is time for recycling.
Cash for cars is the best way to sell your old car
Cash for car dealers are located in Melbourne and Victoria. They also service the suburbs. This provides you with a lot of options to choose from. But the only factor that makes a difference is the price they pay to their sellers is usually awesome and more than what others will offer.
Thus it's better to choose cash for cars Melbourne, those who can provide sellers with more money. They offer up to $13000 if your car is in good condition. When I say good condition, it means, they have no damage, but has only minor faults that are not noticeable.
Old car removals at cash for cars include buying scrap and old or unwanted cars that those are sent for recycling purposes. Before recycling, they provide spare parts that are usable and in good condition.
The only reason why spare metal parts from scrap cars cannot be sold is because they have been used before and are mostly second hand stuff.
We at cash for cars Melbourne are open 24 hours a day and 7 days a week. They buy all sorts of vehicles that are mostly sent to the junkyard for recycling purposes.