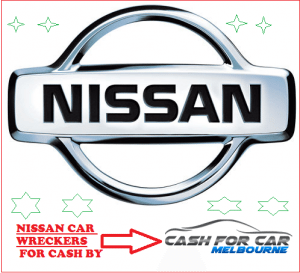 If you are looking to sell your car, trucks, and other vehicles, you can come to us. We at cash for cars Melbourne, accept all cars that maybe in any condition. One of the major reasons that attract customers are our price ranges that are probably the highest in the Melbourne area. Types of Nissan For Cash-
Scrap Nissan
Unwanted Nissan
Old Nissan
Junk Nissan
We pay the max amount For Nissan Car Wrecker
We pay up to $13000 in cash for each car. If you are looking to sell your car or truck, this is your best chance to do so. We at Nissan car wrecker provide our sellers with a lump sum and hefty amount of money that will help them buy a car for themselves.
Providing tow trucks to tow your car to the garage
Whether your car is dead or alive, or in an unmovable situation, we can provide you with tow trucks that can easily tow your car from your backyard to our junkyard. All you have to do is call the number provided on the website and requests a free quote for your car.
We will reply to your questions and queries, and give you a fresh perspective about how we work here. In the quote, we could also explain you the whole process of receiving money through us. We can also help you find Nissan Car wreckers companies in Melbourne that offers the maximum amount of cash for your vehicles.
Cars recycled and spare parts sold
Once your car is towed to our junkyard, we will go through a short process of assessing the condition before the purchase.
Expert helps for car removal services with all the resources they have. Finally, they are recycled, as the spare parts of your car are sold at cheaper and affordable prices.
If you choose us at cash for car Melbourne, then we have a wide range of services including cash for cars, cash for scrap cars, cash for used cars, cash for old cars and cash for trucks as well. If you need a Nissan car wrecker company in Melbourne, then we will provide customers with best wrecking services in the city.
Why should you choose us above us?
There are many car removals companies in Melbourne, but people love coming to us due to the amount of cash we pay for your car. We also provide online quotes through valuation by calling the number at 03 9673 7457
Towing your vehicle from your home to your junkyard
If you are looking for cash, then Nissan car wreckers could provide you with some custom solutions that will help sell your car and buy a new car or even pay your debt that you may have before. All you have to do is call the number provided on the website and we will help you tow it to our junkyard. There are many such cash for cars agencies in Melbourne. But people like coming to us, due to the reason that we pay them the maximum amount of cash in comparison to other agencies. We pick up cars, trucks, and 4x4s.