Interested in selling your old truck to get some financial cushion to purchase the new one? Or, did you get your truck into a major accident and it has become a scrap truck? Looking for the best price for your used, unwanted, or scrap truck in Melbourne? Give Cash For car Melbourne a call to get the best Cash For Trucks offer.
So, If you have a car or truck that does not give you a smooth and comfortable ride anymore, then don't wait a minute because it's time to get rid of it. Just give us a call and get your desired figure of money. We are your truck buyers in Melbourne.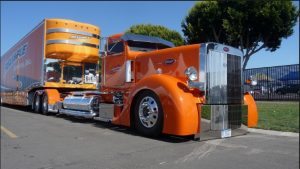 You could either take your truck to our junkyard and sell it in your own place. As professional truck wreckers, we are likely to pay you more in comparison to any other truck removals in town. Now, are you thinking of selling your wrecked trucks to us? Don't think just call us today and get free and same-day truck removal with top cash in your hands.
Sell your old Car or Unwanted Truck for a new one
Want to get rid of the old truck that has been lying around in your backyard for a while without any use? the main thought that comes to mind is how to Get rid of your old car and buy a new one?
Since trucks are getting expensive these days, you rather look forward to selling the unwanted truck and after this buying a used truck that will cost you much lesser. When you're trying to make a decision, you have a lot to consider. You have to fix it and spend a lot of time on it before selling. But here are places that buy trucks and don't require you to fix your vehicle making it far easier to sell than spending the money and time to try to fix a car up just to turn around and sell it.
If you have a budget in mind and have also decided which truck to buy, then come to us. We will provide you with cash for trucks in Melbourne. We have several junkyards in Melbourne and its suburbs. We buy all truck brands namely Isuzu, Hino, Mitsubishi Fuso, Canter, Mazda, Iveco, Volvo, Benz, Leyland, Scania, Kenworth, Mack, Western Star, Daf, Cat & more. We also provide free truck removal while paying instant cash.
Cash for Trucks Melbourne – Best Service Ever
Choosing us as your cash for trucks Melbourne would be a better idea because here you can get a better deal. We also deal with the damaged truck caused by accidents and other mishaps. We are always ready to offer you the best cash offers for your vehicles either damaged trucks, scrap trucks or unwanted trucks, We'll give you free truck removals.
So, if you have a car, truck, or any other vehicle in your backyard, all you have to do is to give us a call and we will tow it for you, free of charge. Junkyards are probably the best places to get cash for trucks in Melbourne and what if the junkyards are among the best ones in town and have an expert truck wreckers team! Our car removal company provides unwanted, damaged, wrecked, old, accident and used car removals. We can also provide you with a free quote.
It's already obvious that buyers are looking for a good price on their old and good car. Then bring it to us at cash for trucks Melbourne and we will pay you a much better and higher cash today than what other junkyards can pay you. No matter how bad the condition of the vehicle/truck is, we can help you with truck recycling and towing.
The Best Way to Sell Your Truck for Cash is to Choose Cash For Car Melbourne
If you want to know how to sell your truck for cash fast, there is no better truck buyer out there than CashForCar.Melbourne! Yes, 'Cars' is in our name, but we also buy trucks of all kinds! We buy classic trucks, commercial trucks, consumer trucks, mini trucks, medium trucks, used trucks, scrap trucks, old trucks, and junk trucks for top cash! With over decades of truck recycling and buying experience, we have a great reputation in the car buying industry.
We have the best reviews from truck owners and vehicle owners all over Melbourne who sold their trucks and allowed us to become the premier truck buyer in Melbourne, Australia! you can also avail this lucky chance of free truck removal! Just fill out our instant quote form, talk to one of our offer specialists, schedule a pickup for twenty-four hours or less, and find out why Cash For Car Melbourne is the best way to sell a truck!
Towing your vehicle from your place for free
With the Free Truck Removals and free paperwork, we've taken all the stress and worry out of the truck selling experience. Sell Your Used Trucks fast and for top cash to us without having to think about repair costs and other selling expenses. We offer you a hassle-free way to Sell Your Truck for Cash with zero selling expenses incurred. Contact us right away! unwanted vehicle in any condition is accepted here at Melbourne cash for trucks. If your truck/vehicle seems to be irremovable, then we will provide you with a free pickup from your home to our garage and junkyard.
We have a whole bunch of dedicated staff, which provides you with an assessment of the condition of your vehicle and recycles trucks in the most efficient way. So, are you ready to get instant cash for trucks? we are ready to give you cash for unwanted trucks!
Story of spare parts
We sell working conditioned spare parts at discounted prices! At cash for cars Melbourne, we recycle trucks for the spare parts and sell all the second-hand truck parts of all makes and models with a warranty. Therefore, yield you a better price for the truck in comparison to when you sell trucks to individuals. Cash for trucks Melbourne has been in business for more than 10 years with great customer satisfaction and the numbers continue to climb up!